On-Site Noise Measurements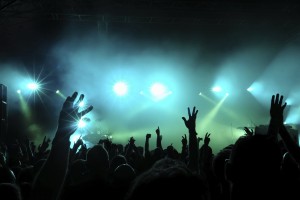 Your Hearing Advice for Musicians
The Control at Work Regulations 2005 (CNWR) came into force in February 2006. However this and the Guidance Document "Sound Advice" only came to include the music and entertainment industry in April 2008.
Local Authority enforcement officers ensure that all premises are in compliance with the requirements of the regulations. If necessary they have the power to serve a Health and Safety Improvement Notice if employers/premises are found in breach of the regulations. In serious cases this may even result in prosecution.
How noise is measured:
Noise is measured in decibels (dB). An 'A weighting' often written as 'dB(A)', is used to measure average noise levels and a 'C weighting' or 'dB(C)', is used to measure peak, impact or explosive noises.
Due to the way in which our ears work, we will notice a slight change in noise level when it is increased by 3dB. Although, this change may feel small, it actually leads to a doubling in the noise level and is therefore a very significant.
Action values set by the CNWR 2005:
First (lower exposure) action values:
– Daily or weekly noise exposure of 80 dB(A) / Peak sound pressure level of 135 dB (C).
–      When this lower action level is exceeded suitable hearing protection must be made available to employees.
Second (upper exposure) action values:
–      Daily or weekly noise exposure of 85dB(A) / Peak sound pressure level of 137dB
–      Hearing protection must be used when 85dB is exceeded
Exposure limit values:
–      Daily or weekly exposure of 87dB (A)/ Peak sound pressure level of 140dB
–      These are levels of noise exposure, which must not be exceeded
–      The exposure limit values take any reduction of exposure provided by hearing protection into account.
It is the responsibility of the employer to provide training on the correct use of hearing protection and to ensure any hearing protection provided is used and maintained properly.
Hearing health surveillance:
The CNWR contains a specific requirement on the provision of hearing health surveillance. Employers must provide health surveillance involving hearing checks for all employees who are likely to be frequently exposed at or above either upper exposure action value, or are at risk for any other reason, for example they already suffer from hearing loss or are particularly sensitive to damage. (For further information on hearing health surveillance please see Sound Advice Note 6) www.soundadvice.info
What is the purpose of health surveillance?
· To identify when employees are showing early signs of hearing damage
· To provide an opportunity to try to prevent the damage getting worse
· To check whether control measures are working
Freelancers / self-employed:
Although the CNWR does not require freelancers or self-employed people to provide themselves with health surveillance, it is strongly recommended that they undertake hearing health surveillance to protect themselves from hearing damage. This is especially important for those that think their exposure levels regularly exceed the second action level, or regularly have to wear hearing protection or have other concerns about their hearing. Hearing checks will not prevent damage to the hearing but regular checks will allow early identification of signs of hearing loss and highlight the need for action to be taken to reduce the risk of any further damage.
While it is the responsibility of the contractor to provide a safe working environment, freelancers are advised to provide their own personal hearing protection where they have specific requirements, such as custom-moulded earplugs.
Taking account of the freelance status of the music and entertainment sectors, the Musicians' Union has developed the Musicians' Hearing Passport. Working in partnership with the British Association of Performing Arts Medicine and the Musicians' Hearing Services the Hearing Passport is an additional benefit and offers hearing health surveillance for musicians at a reduced cost. To find out more about the Musicians' Hearing Passport Scheme and to register please contact the Musicians' Hearing Services on 0207 486 1053 or email: info@musicianshearingservices.co.uk.
Risk assessments:
If a noise hazard exists in the workplace the employer will need to carry out a noise risk assessment to help decide what measures are necessary to ensure the health and safety of employees who are exposed to this hazard. The noise assessment involves measuring the noise levels with specialist equipment, assesses the exposure and developing an action plan and on-going monitoring.
Noise risk assessments should:
· Be carried out by a competent person
· Identify where there may be a risk from noise and who is likely to be affected
· Contain a reliable estimate of the noise exposure and compare the exposure with the exposure action and limit values
· Identify what noise-control measures are needed and if so, which and where
· Identify whether hearing protection is needed and, if so, for whom and what type
· identify any employees who need to be provided with health surveillance and whether any are at particular risk.
· Be recorded and published for performers and other affected staff
· Be monitored and reviewed to ensure their effectiveness.
Protect your hearing using hearing protection: 25dB of protection allow you to be exposed to:
110dB safely for up to 8 hours
113dB safely for up to 4 hours
116dB safely for up to 2 hours
119dB safely for up to 1 hour