Ultimate Ears
| | | |
| --- | --- | --- |
| | | |
| | | Missing image |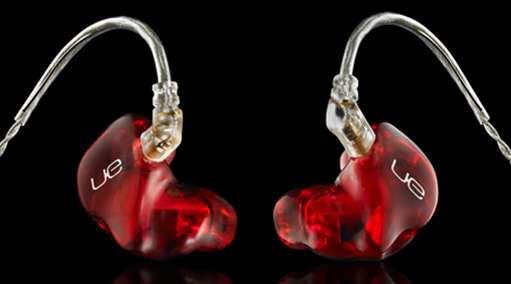 "I have worked for Ultimate Ears for over 10 years,  I know that I can trust all of my clients to Musicians Hearing Services & Harley Street Hearing, when they are in need of impressions.  These impressions are perfect and I can assure a great fit and seal"
Jeanette Coffey – Artist Representative – Ultimate Ears
Ultimate Ears
Ultimate Ears began because Alex Van Halen and his monitor engineer were tired of having things get between them and their music. So they took matters into their own hands and changed music forever.
After working on prototypes for the band, they started sharing the first Custom In-Ear Monitors with other people as dedicated to music as they were. Selling them out of the back of their tour bus, word started spreading immediately.
As soon as musicians tried them, they understood that UE gave them something amazing – a way to protect their hearing while allowing them to perform better.
They weren't fashion statemments. They weren't a trend. UE had planted a flag in the ground for people who lived for music. And everyone who put them on wanted to be a part of it.

The revolution catches fire
In 2005, we introduced our first universal-fit earphones – giving emerging artists the ability to perform like pros, and discerning listeners the chance to connect with music like never before.
In 2008, Ultimate Ears teamed with Logitech, a company as passionate about connecting people through technology as Ultimate Ears is about changing the way you hear music.
After all these years—it's still all about the music
Today – countless rave reviews and industry awards later – we continue to stand by ou original belief. Anyone who loves music deserves the best listening experience possible. That's why we're taking our passion beyond earphones and headphones–and expanding our expertise into speakers and other products.
At the end of the day, we're not doing this for everyone. We're not doing this to blend in. or fit a lifestyle. Unless that lifestyle is music—pure, unadulterated music. Because everything else is noise. And noise distracts us from what really matters. Call us obsessed. Single-minded. And you're right. Because all we see is music.
Power to the music.
Musicians Hearing Services are authorised audiologists for Ultimate Ears, to see all their products click here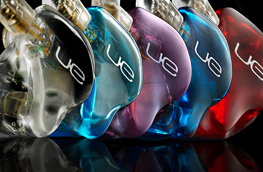 For Ultimate Ears colours and amazing designer customisation click here
Call us now for an appointment we can advise you and supply all In-ear Monitors and hearing protection.  When was the last time you had your hearing tested?  Why not book a test at the same time.