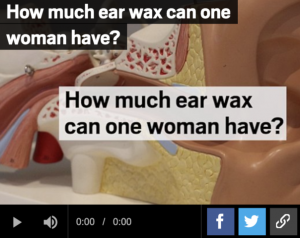 Metro.co.uk reporter Coral Barry came into see our audiologist Jaspreet Bahra at our Harley Street branch as she felt her ears were blocked.
Jaspreet carried out microsuction – which is the fastest, least intrusive form of wax removal.
Come to our clinics in Harley Street and Golders Green, the cost of wax removal is £80. Appointments are normally available within 24 hours, for the next suitable appointment call 020 7486 1053 or complete below.
For the Metro feature link click here