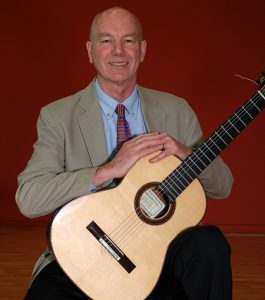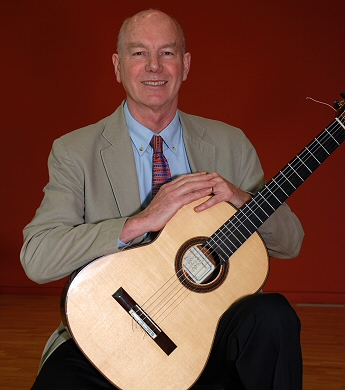 Playing and listening to music, especially the acoustic classical guitar, has been central to my life. After far too many years putting up with tinnitus, (a hissing radiator sound), and a habit of frequently asking people  to repeat words, I conquered my professional musician, psychological barriers to wearing hearing aids and sought help.
I first tried the NHS and discovered that the free hearing aids made violins in particular sound like chalk scraping on a blackboard.  A love of music was not made very important in the consultation; it was all about recognition of words.  I decided to "go private" and came to Paul Checkley at Musicians Hearing Services.
I was fitted with a pair of extremely discrete Widex hearing aids and I played my guitar and listened to orchestral and jazz music as part of the computer "tuning" of the aids. This was in addition to an exhaustive analysis of my response to words.
The result has been wonderful, particularly as I have learned to control them using the remote wireless volume control. At the start of orchestral concerts I establish the loudest part, (usually the brass section), and adjust to that. I love starting the day by putting BBC Radio 3 on and hearing the music come alive as I put the aids in place. Without them it sounds as if it's been smothered in cotton wool! Thank you Paul and Musicians Hearing Services.
Interested in hearing aids for musicians call 020 7486 1053 or complete below.