Shure Performance
| | | |
| --- | --- | --- |
| | | |
| | | Missing image |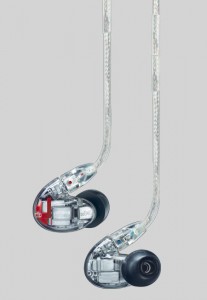 Multi Award winning sound isolating earphones for your music device. 
Block out up to 90% of background noise for a near to live sound experience. The Shure earphones are the perfect accompaniment for your in-ear monitoring system as well as your MP3-Player or iPhone.
Whether you're practicing or performing, it's impossible to sound your best if you can't hear what's going on around you. For years, Shure Personal Monitor Systems and Sound Isolating earphones have given professional musicians an edge over the wedge. Choose from the entry PSM 200 in ear personal monitoring system to the flagship PSM 1000. The Shure PSM 200 is available as a complete system while the PSM 400, PSM 900 & PSM 1000 are purchased seperately as individual components (earphones, bodypack receiver, transmitter).

Musicians Hearing Services are authorised audiologists for Shure Performance, to see all their products click here
Call us  now for an appointment we can advise you and supply all In-ear Monitors and hearing protection.
When was the last time you had your hearing tested?  Why not book a test at the same time.