Background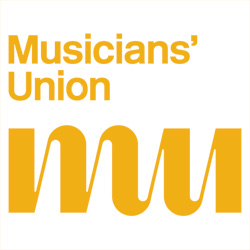 We have been affiliated with and recommended by the Musicians Union and BAPAM for the past 15 years.
We offer all members favourable discounts so don't forget to let us know your membership number when you call us.
The Musicians' Union is a globally-respected organisation which represents over 30,000 musicians working in all sectors of the music business.  MU members, regardless of their genre of music, are part of one of the leading music industry bodies in Europe and the Union's democratic structures offer every opportunity for musicians to influence MU policy.
The MU offers a range of services tailored for the self-employed by providing assistance for professional and student musicians of all ages.  The MU recognises the importance of hearing education and protection and at Musicians Hearing Services we are proud to have been affiliated to the MU as their chosen provider of bespoke hearing advice and protection service to all MU members.