MU Wellbeing Week – Hearing issues for Musicians
Af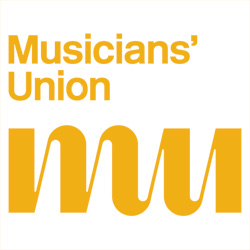 ter the success of 'Wellbeing Week' last year, the MU is holding another series of taster sessions for members on the theme of Health and Wellbeing for Musicians, this time in partnership with HelpMusicians UK and BAPAM.  Limited places are available for each session and are free for members to attend. There is a charge of £10 payable on the day for non-members.
Monday 18th August 11.30-12.30
Venue MU HQ, 60-62 Clapham Road, London, SW9 0JJ
Hearing Issues for Musicians – presented by Musicians Hearing Services Clinical Director, Paul Checkley
Exposure to loud noise can cause irreversible damage to your hearing. In fact, according to the World Health Organisation, noise induced hearing loss is the most common work-based injury. Despite this hearing protection is still not always considered in the music and entertainment industry even though many musicians are exposed to damaging levels of noise on a daily basis. This session focuses on the physiology of hearing and hearing loss and discusses the needs of musicians in hearing conservation. Provision of custom made musicians hearing protection is available on the day.
To book your place click here 
For details of all taster sessions for Wellbeing Week visit here